Meet Dr. Roman Bayrock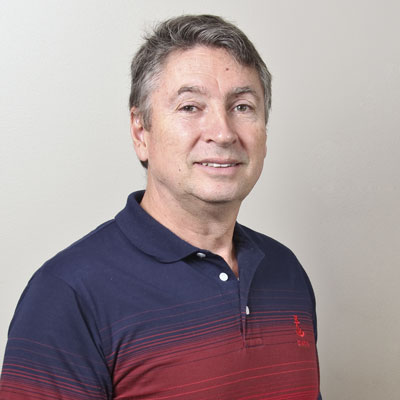 A second generation Chiropractor, and graduate of the Canadian Memorial Chiropractic College, Dr. Roman Bayrock was inspired by his father, a Chiropractor of 42 years practice. Today, "I'm getting close", with about 38 years practice in Edmonton. "I have always loved my job and my patients," it doesn't get better than helping people feel great and making a living out of it."
Dr Bayrock looks forward to every day at the office. To incorporate healthy principles of diet, exercise, and low stress, with Chiropractic adjustments is an important focus of his. He employs a variety of Chiropractic techniques based on the patient's presentation and needs. Dr Bayrock feels that each patient is unique with unique needs and needs a practitioner whose expertise recognizes the best approach for promoting health.
Community Minded
In October 1997 he was successful in starting a free Chiropractic Clinic at the Boyle McCauley Health Centre for the most disadvantaged community in Edmonton. Up until Covid struck many people in the community were helped by the gracious cadre of volunteers of Chiropractors that Dr Bayrock helps organize. He has also organized the Chiropractic Services for Homeless Connect, an event the City of Edmonton organizes for the homeless twice a year at the Shaw Conference Centre. In 2019 he travelled on a medical mission to Guatemala to offer Chiropractic services to many different villages.
Outside the Office
Dr Bayrock is an avid supporter of his Rotary Club and is involved in many projects in Central America including shipping ambulances and emergency vehicles to Belize, Uganda, Mexico and Guatemala. He has participated in building playgrounds, upgrading schools, organized Dentists from Edmonton to help out in Belize. He and his wife have adopted a school in a poor village in Belize and have goals to make this school a Gold Standard in the country. He enjoys the outdoors snowmobiling, skiing, hiking, cycling, dirt biking, and boating in Alberta.
---
Dr. Roman Bayrock Edmonton | (780) 430-7549