Discover Wellness With Our Edmonton Chiropractors
Whitemud Crossing Chiropractors is a wellness-based clinic for all ages in our community. Chiropractic and custom orthotics are available in our spacious facility. Discover your greatest potential with us!
---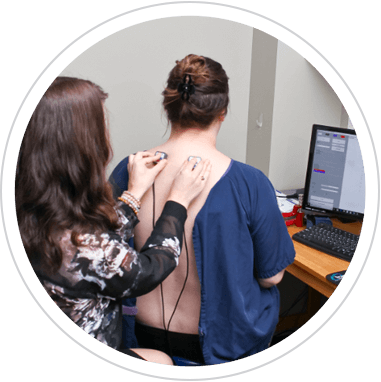 Benefit From Whitemud Crossing Chiropractors'
Team Approach
Every member of your family, from newborn infants to seniors, is welcome at Whitemud Crossing Chiropractors. In our spacious facility, you have access to an entire team of practitioners. They provide chiropractic and custom orthotics. Our Edmonton Chiropractors Dr. Christie MacDonald, Dr. Ken Bergquist, Dr. Melissa Gallant, Dr. April Ruzycki, Dr. Jamie Laing, Dr. Austin Bergquist, and Dr. Jacy Rainer look forward to meeting you!