About Us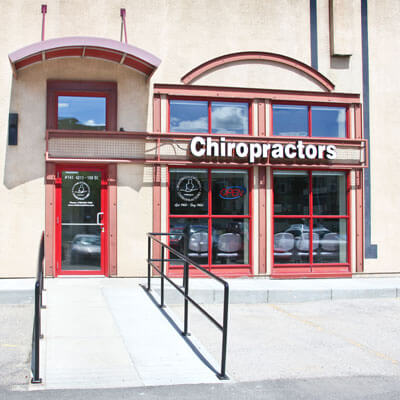 Whitemud Crossing Chiropractors became a part of our community in 1999. Founded by Dr. Christie MacDonald, our practice grew along with our area over the years. She's joined in practice by her mentor, Dr. Ken Bergquist, as well as Dr. Melissa Gallant, Dr. April Ruzycki, Dr. Jamie Laing and Dr. Austin Bergquist.
Our Vision
To help as many people as we possibly can.
That's why you'll find multifaceted care at our office. We can accommodate an array of different needs and welcome everyone, from newborns to those in their 90s. We're passionate about caring for entire families and welcome folks who have been injured in motor vehicle accidents.
Some of our patients have been with us since we opened, benefiting from what we do for more than two decades. Many started here when they were children and now come in with their own kids. We love being a part of their healthcare team!
Looking After Your Well-Being
We like to emphasize the importance of education in our office. When you become our patient, you'll be taught all about your health and how you can stay well in the future. Most of our patients seek our help because they're experiencing a kind of health crisis. It may be a newer injury or a type of pain you've been trying to cope with for years. When you decide to take action, we'll address your problem right away. We'll also talk to you about how you can keep recurrences at bay and take control of your health.
MEET THE DOCTORS »
Sharing In Our Patients' Successes
A common issue we see is people struggling with devastating headaches. One woman had migraines that plagued her for years, worsening until she had to put her social life on hold because going out could trigger an episode. After a month of care, she could live her life again.
Book Your First Visit
Would you like to schedule an appointment? Our goal is to get you in within 24 hours. Contact Whitemud Crossing Chiropractors today!
---
About Whitemud Crossing Chiropractors | (780) 430-7549