Meet Dr. Jacy Rainer, DC
Family Chiropractor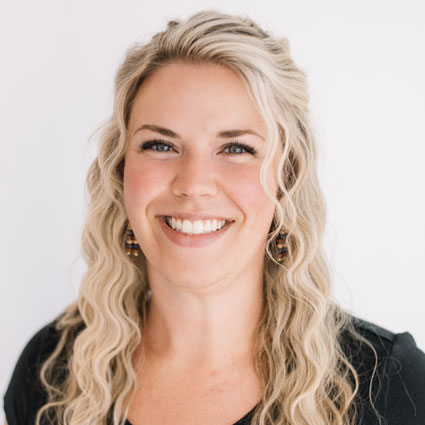 Dr. Jacy emphasizes love, empowerment and connection in her practice of chiropractic. She recognizes that health and harmony naturally arise in our body and life when we have a well-functioning nervous system. She believes that healing begins from within, and our capacity to thrive is fueled by our lifestyle choices.
She is passionate about uncovering your unique life and health goals, and working with your body to gently and specifically release the layers of tension holding you back from experiencing and doing what you love in life.
With a fierce trust in the vitality that resides within the human body, Dr. Jacy is on a mission to empower and support families to live healthier and happier lives through the avenue of chiropractic wellness care. She is here as your teammate in unleashing health and vitality from the inside out. Whether you are an expecting mother, newborn baby, or working individual, she welcomes you to experience life fully and come as you are
Wide Ranging Interests
After becoming captivated by the power of the human body throughout her kinesiology studies, she decided to pursue her Doctorate of Chiropractic at Life Chiropractic College West in California. During this time, she extensively trained with the International Pediatric Chiropractic Association (ICPA) in order to further support families and individuals in taking charge of their health.
She loves learning new ways to nourish the thriving potential that exists within the human body, and continues to further her studies in prenatal, postnatal, pediatric, and family care.
Dr. Jacy is here as your family's advocate into a naturally greater expression of health and connection. She understands that the quality of our life is determined by the small steps we take each day add to the health of our body, our nervous system, and our environment, and has always had a passion within her own life to live a life she loves and can enjoy with greater health and vitality. She loves the opportunity to support others in doing the same for themselves and their growing families through optimizing their health with wellness chiropractic care.
Outside the Office
Outside of her adjusting hours, Dr. Jacy takes every opportunity to appreciate all that life has to offer. You can find her these days making delicious meals, adventuring around our rural Alberta towns and farms, gardening or enjoying the beauty of the Rocky Mountains and lakes with her boyfriend, dog, family or friends!
Dr. Rainer is your chiropractor for all your pediatric, prenatal, and postnatal needs! Please do not hesitate to contact our practice to learn more about what she might have to offer you and your loved ones. We are excited to meet you!
---
Dr. Jacy Rainer, DC | (780) 430-7549