Dr. Austin Bergquist, DC, PhD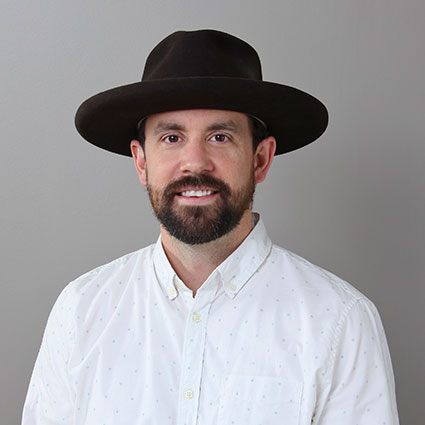 Dr. Austin grew up in the beautiful rocky mountains of Grande Cache, Alberta. He completed undergraduate and graduate degrees in Kinesiology and Neuroscience from the University of Alberta, as well as 3 years of postdoctoral training at the University of Toronto where he studied nervous system function and the challenges associated with spinal cord injury. Although active throughout his life, living a pedestrian lifestyle in Toronto had a profound and lasting influence on his appreciation for the effectiveness of small simple everyday activities, like walking, to improve and maintain one's health.
Chiropractic has been a long tradition in Dr. Austin's family, dating back to 1922 when his great grandfather first started in practice. Growing up with his dad, Dr. Ken Bergquist, as the town chiropractor, Dr. Austin was exposed to the many benefits of chiropractic care, extending well beyond pain management, both in his family and in his community. This exposure, combined with his understanding that wellness stems from proper nervous system function, Dr. Austin decided to pursue a chiropractic education himself. He attended Life Chiropractic College West in the San Francisco Bay area, graduating with magna cum laude honours and was recognized as the salutatorian of his class.
Gentle Chiropractic Techniques
As a 4th generation chiropractor, Dr. Austin emphasizes safety, comfort and connection within his practice. He understands that we have an immense capacity to heal, adapt and stay well when our nervous systems are functioning properly. To this end, Dr. Austin utilises specific gentle chiropractic techniques that promote ease, balance and awareness in the nervous system, allowing for pain to dissipate and for health to arise naturally from within.
EXPLORE OUR SERVICES »
Outside of the Office
When Dr. Austin is not serving patients in practice, he is focusing on creating moments of connection with his partner, Dr. Dana Bergquist, his two sons Winsloe and Gatsby, as well as their staffordshire terrier mix, Zelda. Together, they prioritize their health by enjoying outdoor activities together like exploring the river valley, hiking, x-country skiing and camping.
---
Dr. Austin Bergquist | (780) 430-7549